We Compare Pet Food Prices, You Save Money!
Arden Grange Cat & Dog Food Price Comparison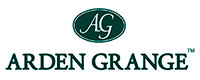 Arden Grange is a family run business that has been developing premium food for cats and dogs since 1996. Arden Grange was the first product of its kind to be able to name human-grade fresh chicken as its prime ingredient, and since then they have continued to expand to include additional flavours as well as more specialist diets for pets with specific requirements.
Don't pay too much for Arden Grange pet food! Our Pet Food Price Comparison website will save you an average of £2.57 - just click below to find where to buy cheap Arden Grange Cat & Dog food!