Last updated: December 17th, 2019
When Christmas comes around another time, the pet owners amongst us are starting to think about how we can treat our furry friends (as though they're not already spoilt throughout the year!) and if there's one thing that towers above cuteness (even though that sits pretty highly) it's durability. The last thing you want is your pet to have destroyed the toy before the Christmas dinner has even started to cook.
Today, we have compiled a selection of gift ideas suitable for dogs, cats and the other pets in your life to hopefully make the Christmas shopping a little less of a burden. The best part about it is, you can refer to the gift ideas later on in the year too whenever you fancy treating your pet once more or to celebrate their birthday!
Presents that your dog will love
Let's face it, nobody and I mean nobody, will ever be as excited to receive a gift than your dog. Sure, your boyfriend might love that flight you've booked him and of course your mum loves that gift set that you picked up, but the excitement won't come close to the gratitude your dog will show. The wagging tail that extends to a bum wag, tongue out laughing, full on jumping about. Sure, kids are cute at Christmas, but have you seen dogs?!
1. A Custom Dog Toy

Now, brace yourself because this one is a little pricey. But, how adorable is this?! These adorable dog toys are custom made to look exactly like your pooch. Wouldn't they look so cute carrying around their own little baby? The turnover is 10-14 business days due to the nature of the production. These would also make a beautiful memorial to your pooch too.
2. A Chuck-it Ball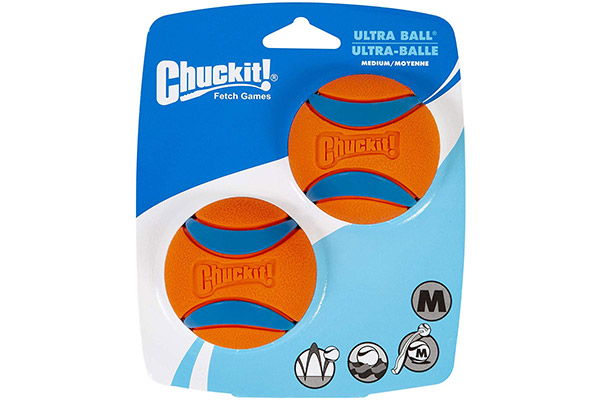 The ultra bouncy ball which squeaks and entices play with fun sounds and super high bounces! Days at the dog park have never been so fun! The rubber ball is tough and durable with a textured surface and a thick rubber core which means its suitable for chewers yet soft on the dog's mouth. It works fantastically with the chuck-it launcher for even more miles of fun!
3. Pet Bundle
A bundle of 13 toys means your dog can have the 12 days of Christmas and one more for luck! Or, stash away and give them one new toy each month. The fun never has to stop! Whether it's for Christmas or just a general treat the selection of toys is a great, cheap alternative. The bundle of rope toys are in interesting shapes for your pooch and super durable. 
4. Luxury Pet Hamper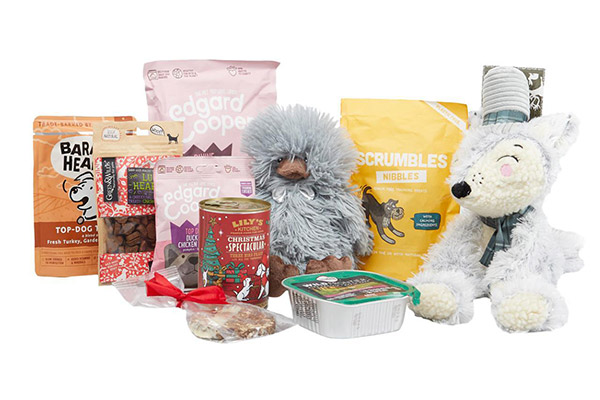 All fancy pooches deserve a super fancy christmas gift box and what better one than the one from Fetch, a brand associated with Ocado? With 5 festive treats, 3 festive meals and 2 festive toys, it'll really get their tail wagging!
Presents that your cat might not hate you for
Now, we can't guarantee that your cat will jump for joy at these gifts but hey, they may just not despise you for getting them. In fact, they might even give a little purr of approval, if you're lucky. 
1. Interactive Rotating Running Mouse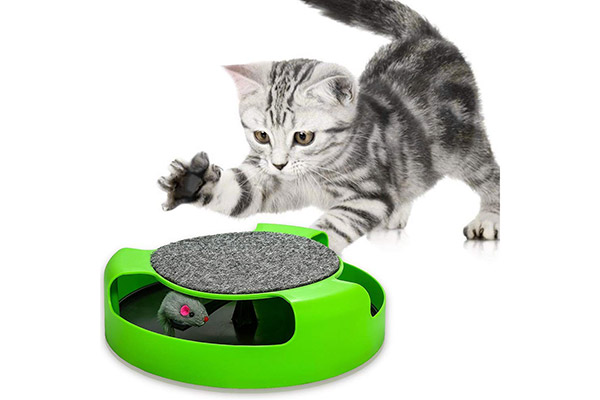 Sounds technical, doesn't it? This interactive cat toy will bring hours of fun for kittens and cats that love to play. Made from non-toxic plastic and rounded edges, the mouse is attached firmly to the rotator which encourages healthy active movement. The toy rotates based on the kitten's touch and continues to spin 360 degrees in both directions!
2. New Scratching Post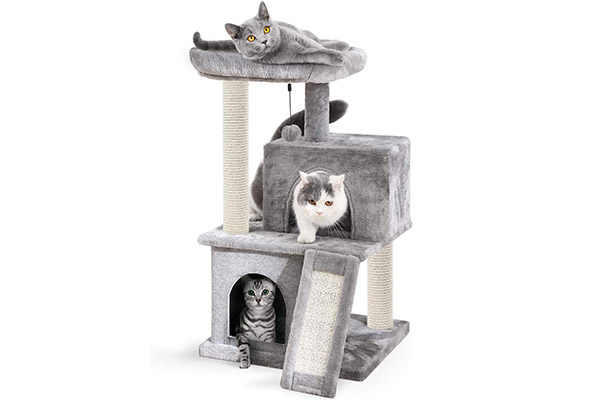 Isn't it time your feline had a new scratching post? What about one that is bang on trend for home decor right now? This cat bed is suitable for 2-3 cats weighing up to 6kg with a size of 49*45*86cm and a weight of 11kg. It's a comfortable and stable bed which thankfully is detachable for easy cleaning. It also comes equipped with a replaceable toy and scratching post. 
Ideas for Rabbits, Horses and Fish
To not deprive the other common pets, here's an idea or two of what to get to treat your pet this Christmas.
1. Activity Tree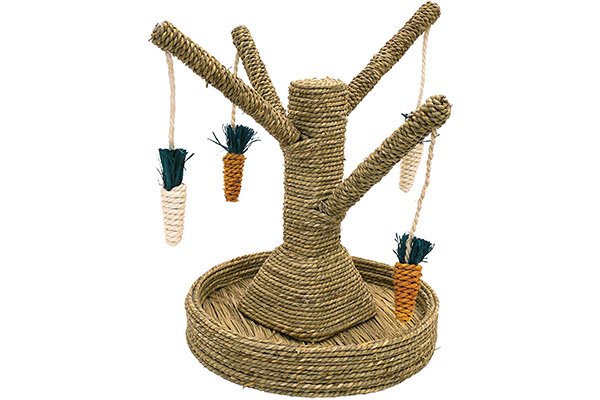 Suitable for Guinea Pigs, Rabbits, Chinchillas and rats, this activity tree is so delightful to look at and a great gift for them to nibble on. The original chew and scratch toy is made from pet safe materials including seagrass and corn leaf. It's also constructed with pet safe dyes and non-toxic glue so they can nibble away at their hearts content! 
2. Cake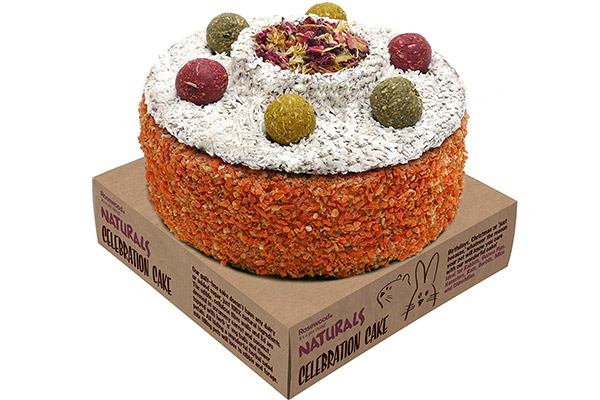 Anybody fancy some cake? Well, I bet your chinchilla, rat, hamster, rabbit, gerbil, mice or guinea pig might! This cake is made with cellulose fibre walls and dressed in carrot and coconut before being topped with herbs, veg balls and flower petals. This cake is awesome for birthdays, christmases or as a special treat.
3. Horse Boredom Breaker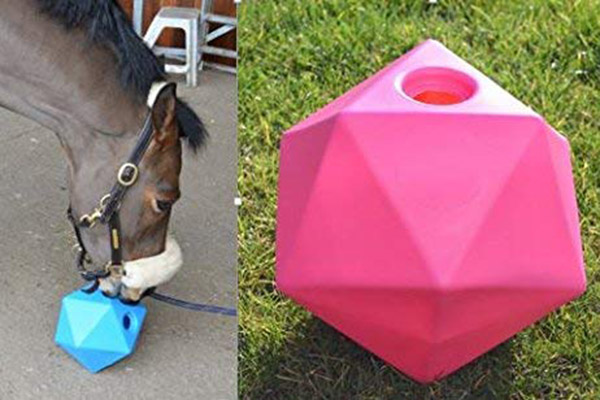 Available in a range of colours, this boredom breaker will keep your equine friend entertained. Intended as a treat and a toy, this toy is perfect for popping a treat inside and letting your horse or pony work for it. The horses will quickly work out how to get the treats out and will be eager for more!
Have a very Merry Christmas and a Happy New Year from everybody at Pet Money Saver!