Last updated: December 8th, 2020
Christmas in 2020 is going to be slightly different to usual years for obvious reasons, and many of us have spent a lot more time with our pets than usual. So that means there's even more reason to treat our beloved furry friends during this festive season.
We have compiled a selection of pawsome Christmas gift ideas suitable for cats, dogs and the other pets in your life to hopefully make the Christmas shopping a little less of a burden. The best part about it is, you can refer to the gift ideas later on in the year, whenever you fancy treating your pet once more or to celebrate their birthday!
Christmas Present Ideas for Dogs
Let's face it, nobody and I mean nobody, will ever be as excited to receive a gift than your dog. Sure, your boyfriend might love that flight you've booked him and of course your mum loves that gift set that you picked up, but the excitement won't come close to the gratitude your dog will show. The wagging tail that extends to a bum wag, tongue out laughing, full on jumping about. Sure, kids are cute at Christmas, but have you seen dogs?!
Furbo Dog Camera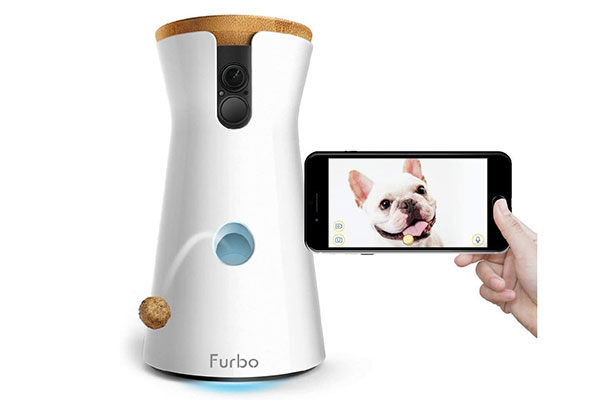 If you're looking to splash out on something special for your four-legged friend, then this Furbo Dog Camera would be a great choice.
Featuring a 1080p Full HD camera with 160 degree view, 4x zoom and night vision, you'll be able to see your dog easily whether it's day or night. With the 2-way chat feature, you can also talk to your dog and also hear what he or she is doing.
Furbo can also send a notification to your smart phone if it detects your dog barking, which is a great feature so you will know immediately if your dog is alarmed. You can also play remotely, by tossing treats to your pet via the app (available on both iOS and Android).

Good Boy Festive Selection Box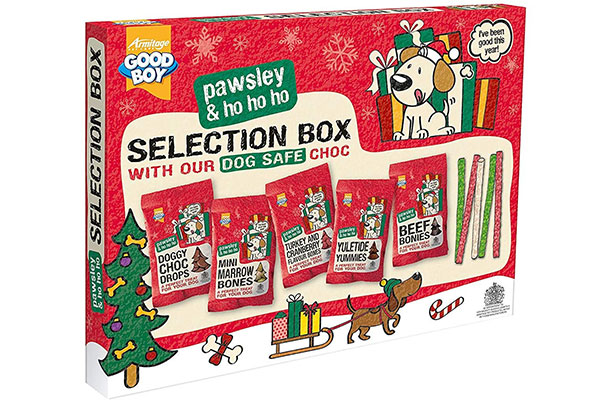 Treat your dog to this Festive Selection Box packed full of Christmas themed dog treats. Containing 5 different treats including Choc Drops (made with dog-safe chocolate), Mini Marrow Bones, Turkey & Cranberry flavoured Bones and Yuletide Yummies. This is the ideal gift to ensure your dog doesn't feel left out when you're tucking in to the post-Christmas lunch treats!

Luxury Dog Sofa Bed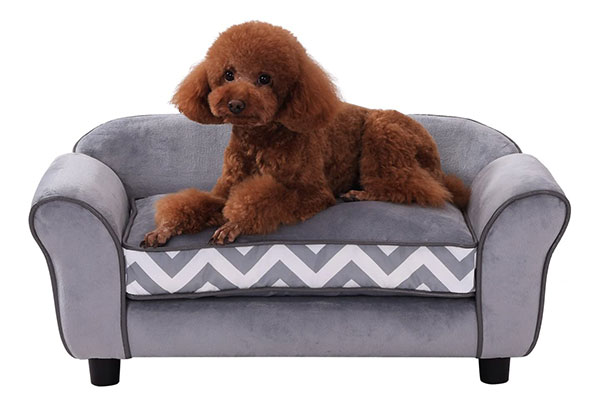 Give your dog the ideal place for them to have their post-Christmas lunch nap with this luxury sofa bed.
Made from a wooden frame, with soft plush covering foam-filled cushions, it's designed to be comfortable as well as looking stylish. The cushion is removable and washable too. The bed comes well-packaged, and requires minimal assembly, so it won't be long before your dog can try it out.
It's approximately 73cm wide x 41cm deep, so is not suitable for larger dogs.

Christmas Present Ideas for Cats
Now, we can't guarantee that your cat will jump for joy at these gifts but they may just give a little purr of approval, if you're lucky. Although we all know that they will most likely be more interested in the box they are sent in…
Molly's Mice Christmas Catnip Mice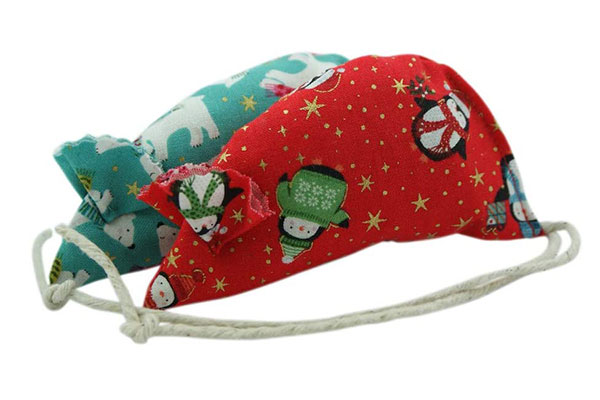 Most cats love catnip, and these Christmas Catnip Mice from Molly's Mice make the perfect gift for any catnip loving feline.
Handmade in England from 100% cotton, they are filled with 100% maximum strength Canadian leaf and flower catnip. The tails are made from cotton twine.
At approx. 12cm in length, they are the perfect size for cats to play with, and will almost certainly still be entertaining your cat well after all the other presents are opened.
You can also check out other catnip toys in our review of the best catnip toys.

Vesper Minou – Cat Bed and Scratcher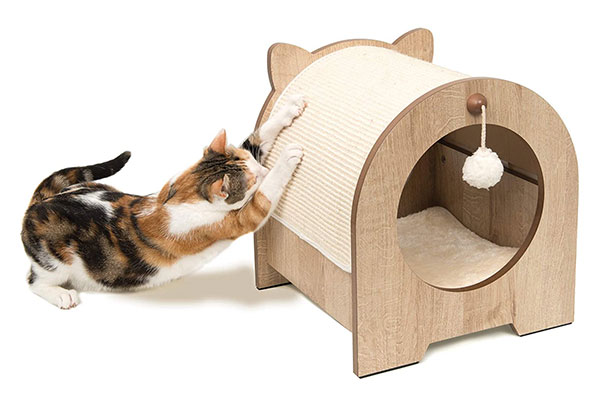 Cats can never have enough places to sleep, and this combined cat bed and scratcher from Vesper is the perfect gift for every cat. The cosy hideout has an entrance at each end, and comes with a removable memory foam cushion for extra comfort inside.
Made in a cute cat design from high-quality MDF with a stylish oak-look laminate, it will look good in any location. The sisal scratch mat attaches to the outside, and provides your cat with the perfect place to scratch their claws without damaging your furniture.
It requires assembling before use, however this is simple and quick to do with the supplied screws.
You can also find more cat scratchers in our review of the best cat scratchers.

Christmas Present Ideas for Other Pets
To not deprive other common pets such as rabbits, horses, guinea pigs and hamsters, here's an idea or two of what to get to treat your pet this Christmas.
Activity Tree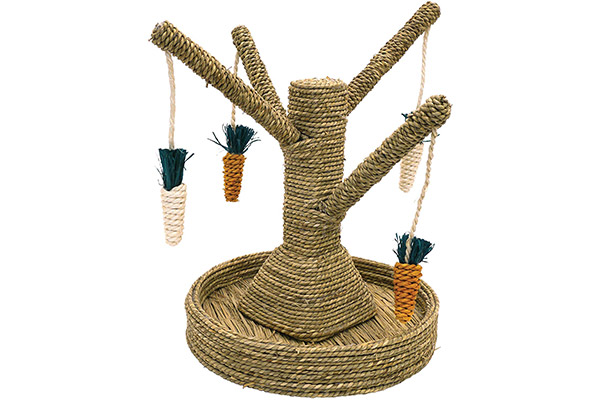 Suitable for Guinea Pigs, Rabbits, Chinchillas and rats, this activity tree is so delightful to look at and a great gift for them to nibble on. The original chew and scratch toy is made from pet safe materials including seagrass and corn leaf. It's also constructed with pet safe dyes and non-toxic glue so they can nibble away at their hearts content! 
Small Animal Celebration Cake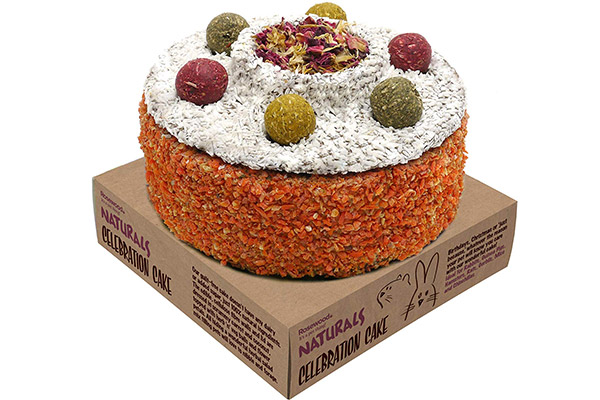 Anybody fancy some cake? Well, I bet your chinchilla, rat, hamster, rabbit, gerbil, mice or guinea pig might! This cake is made with cellulose fibre walls and dressed in carrot and coconut before being topped with herbs, veg balls and flower petals. This cake is awesome for birthdays, christmases or as a special treat.
Horse Boredom Breaker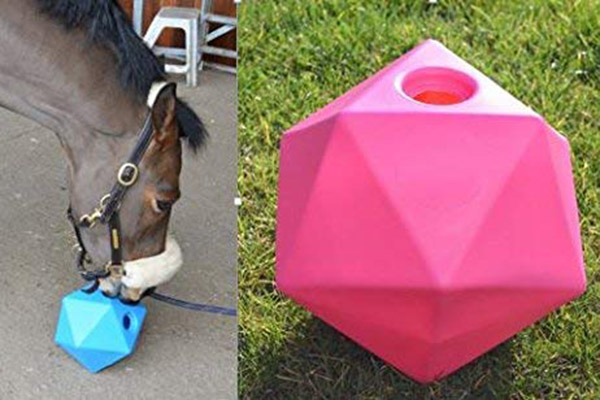 Available in a range of colours, this boredom breaker will keep your equine friend entertained. Intended as a treat and a toy, this toy is perfect for popping a treat inside and letting your horse or pony work for it. The horses will quickly work out how to get the treats out and will be eager for more!
Have a very Merry Christmas and a Happy New Year from everybody at Pet Money Saver!