Last updated: August 17th, 2020
Let's face it, dogs are expensive. They come with expenses just like having a child but the good news is, they might not be costing as much as the internet likes to tell you they do.
What's the first thing I got for my first apartment to make it a home? An impressive flat screen TV? A comfy corner sofa? A dishwasher? No, it was the cutest most loving puppy. 
When I was 23, I moved into my first apartment. The first time I'd flocked the nest. I didn't head off to the university dorms, or live with friends like many people I knew. Instead, I stayed at home, working full-time whilst studying distance university. I knew when I would move out, it would be for real and I knew a dog was moving in with me, even if I didn't know who the human companion would be.
Those dreams came crushing down when internet searches told me I'd be looking at hundreds, even thousands of pounds every month. It was petrifying. I couldn't understand how so many people were able to fork out this sort of money, when we had budgeted to just be able to clear the rent and have a little to play with. 
But, we took the plunge and we did it. 
Two years later, our little Rio is happy as ever and a major part of our family. Along the way, we've paid for veterinary bills, insurances, trips and toys. Not to mention his top of the range food and his monthly need for deworming and tick treatment. 
If, like me, you have the desire to bring a furry friend into your home, you might be wondering if you can afford to be the pet owner, so today I wanted to break it down and share how much the cost of owning an animal is. After all, the fees spread long past the adoption or purchase fee and it's important to know how much you're likely need to shed along the way.
This guide bases on information averaging for the first year cost of one medium dog, similar to a Cavalier King Charles Spaniel. 
One Time Expenses
Purchase cost: We bought our Cavalier King Charles Spaniel from a lovely family who had two cavaliers of their own whom had their first and only litter. The initial cost was £600. This included his pet passport, his first year vaccinations and his chip. 
Collar and Leash: The initial cost ranges between what style of collar and leash but on average you can expect to pay around £40 for their first collar and leash.
Dog Crate: Most dogs love a comfy, fluffy bed but the first dog bed is likely to be a plastic crate whilst they get used to chewing up the edges and accidents. Filled with blankets and toys, the first, and hopefully only crate, will set you back around £20. 
Dog Bed: Once they've grown out of the accidents and the chewing, if they ever started, has settled down you'll want to invest in a soft and comfortable bed for your dog. On average, expect to pay between £30-£40 for a good quality bed. 
Training: The first year of a puppies life is a learning curve. They've more than likely been separated from their mother's, they've learnt to find their voices and their paws and now they're learning that somethings aren't to be sniffed, the living room table leg isn't a chewing post and the plant in the hallway isn't for weeing up against. Training a dog requires a lot of treats, plus puppy mats and teething rings. Expect to pay £100 in the first year for treats and help with training.
Food: Rio goes through one 14kg bag every three months, with a cup full twice a day. The sensitive, natural hypoallergenic food costs £40 a bag which over the year equates to £160. This is equivalent to a top of the range food, there are cheaper options on the market. To save money, check out our pet food price comparison site!
Total first year cost: £960
Annual Expenses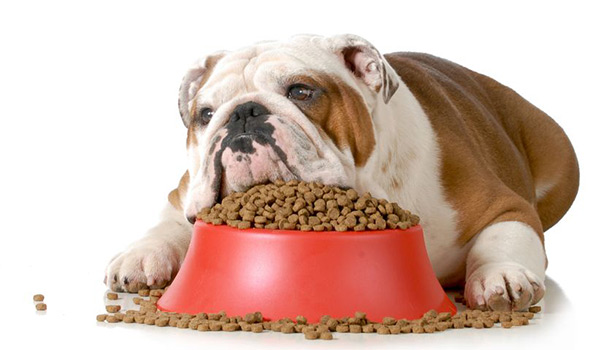 Food: Growing out of the puppy formula and into the adult food, the general cost doesn't fluctuate much. With the kibble sizes growing, expect to put a little more down than before but there won't be much difference in cost. Expect to pay around £180 a year for food.
Annual Medical Exams: The annual checks for a dog and their yearly vaccinations will set you back between £70-£100 which normally includes three month worming tablets. 
Pet Insurance: The average annual premium pet insurance costs around £290 a year which splits down to just over £23 a month. You can find out more here about the cost of dog insurance.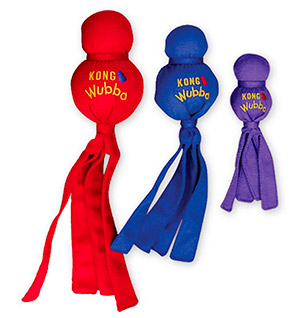 Toys and Treats: Puppies love to play and love to guzzle on treats, a good quality dog toy can cost anything between £10-£30. We tend to buy a bag of treats once a month and a toy every other month. This equates to around £80 a year. If you're looking for inspiration, we've reviewed some of the best tough dog toys.
Poo Bags: If you're dog is an apartment dog, or one that goes on walks for his poos, you'll go through endless poo bags. Nobody prepares you for the constant trips to the pet store to pick some up. Trying to make minimal impact on the environment, we opt for biodegradable poo bags and buy a packet of 6 every month. This is £144 a year.
Miscellaneous: After all, your dog is a part of the family, we tend to buy them little bits and pieces, accessories, even picking up a box of scotch eggs or putting in a extra packet of ham or sausages in the supermarket shop. We tend to spend around £100 a year unaccounted for.
Average Total Annual Cost: £894
It's also worth noting that unexpected vet bill will throw this up higher and having been accounted for. For visits that are minor and outside of insurance, this can be around £90 a visit. For more complicated visits you can expect to pay on average anything between £500-£3,000. 
As you can see from my report, having a medium sized dog can cost you just shy of £1,000 in the first year and just shy of £900 in the forthcoming years. We worked this out to be on average around £50 a month. He's definitely worth it for the unconditional love and constant companionship. Obviously, there are factors to keep in mind, the type of food you choose or sudden medical costs can make this yearly cost soar so it's worth investing in a good fully comp insurance to help reduce this. 
We also like to travel a lot, so sending Rio to a home carer is an additional cost we haven't accounted for. If like us, you like travelling and don't have friends or family close by to dog sit, we pay £20 a night for Rio to live with our dog sitter where he is in the same routine as at home. We travel on average for 35 days a year which equates to around £700. 
If you live in an apartment, or take your dog on holiday, you might need to pay pet cleaning fees. We are lucky that we don't have these in our apartment, however, whilst travelling with Rio, we've paid around £15 a night for cleaning fees.
Dependant on the dog you choose, you might need to replace things that they have broken or chewed. Some dogs get very excited and knock things with their tails or paws without noticing. We've been very lucky with both Rio and Marley that neither cavalier has been a chewer or broken anything, or anything that required replacing! This is worth thinking about before leaving out your finest china!
Owning a dog is a big financial responsibility, but it's certainly manageable for most people. Make sure you weigh up the income and expenses as getting a dog isn't a decision to be made on a whim. Do the maths before you welcome your new family member into your home. If you can afford him, he'll be the best thing you ever purchased and welcomed into your home. Ever.
Article by Lauren Bate (diaryofaspanglishgirl.com)